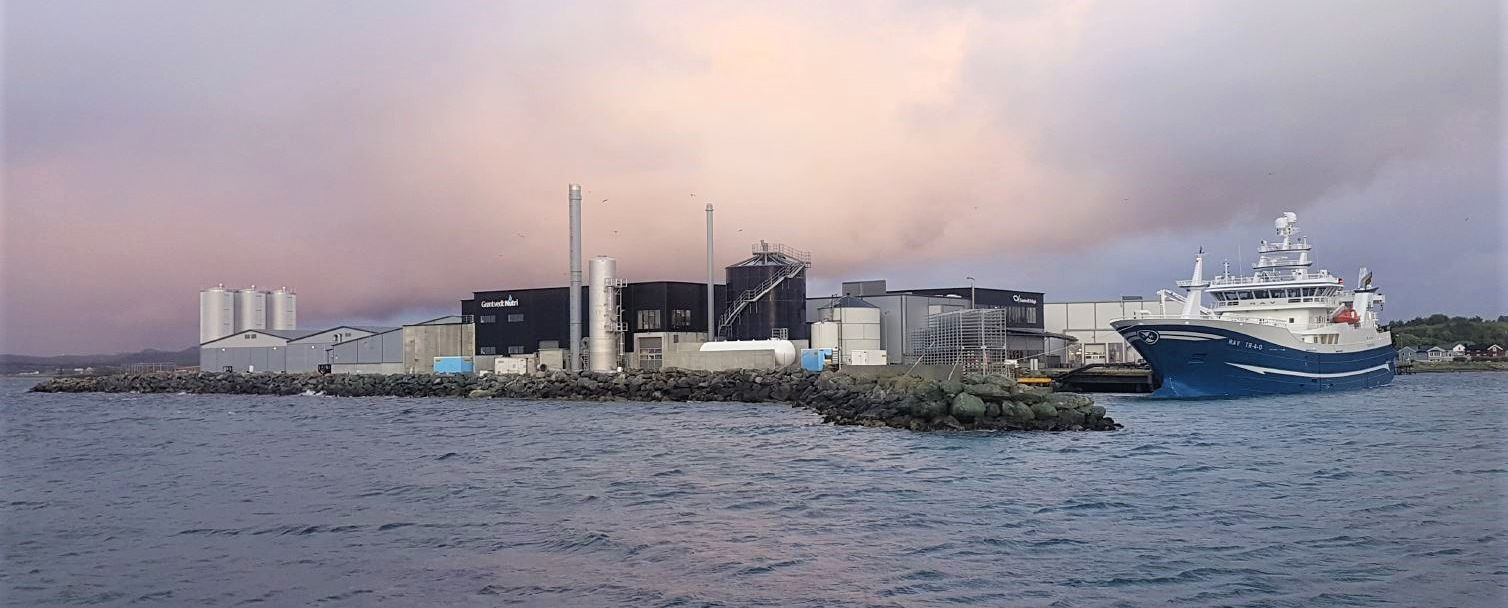 Facilities
Our top modern facility was completed in 2020 and is the world's first fully integrated protein meal and oil plant. Grøntvedt Nutri is placed at the same location as our main provider of raw material, Grøntvedt Pelagic.
Our strategic location enables us to produce fishmeal and fish oil from fresh chilled raw materials within minutes. This ensures a unique and exceptionally high quality in addition to reducing environmental emission as a result of reduced transportation.
Our innovative production process with integrated MVR system enables us to reuse heath generated from our different components within the facility resulting in eco-friendly and sustainable production of marine protein and minerals.